Profile
Total Population: ~417,000
% of Ukrainian Population: 0.07% (2016 census)
Climate: Milder than many other parts of Canada, Halifax has an eastern-maritime climate. It has a short, warm summer and a cold winter. Disturbed, changeable weather is common throughout the year. The average annual maximum temperature is 12°C. The average annual minimum temperature is 4°C.
Language: English and French, but English is much more widely spoken (87%).
Known For: The capital of Nova Scotia, and the largest city in this Canadian province, Halifax is a peaceful and calm environment, with brightly painted houses and attractive scenery. It is an introverted city with a slower pace of life, and is best for family-oriented people. It has the world's second-largest natural harbor and is best known for its historical charm, friendly community spirit, fresh seafood and natural landscapes.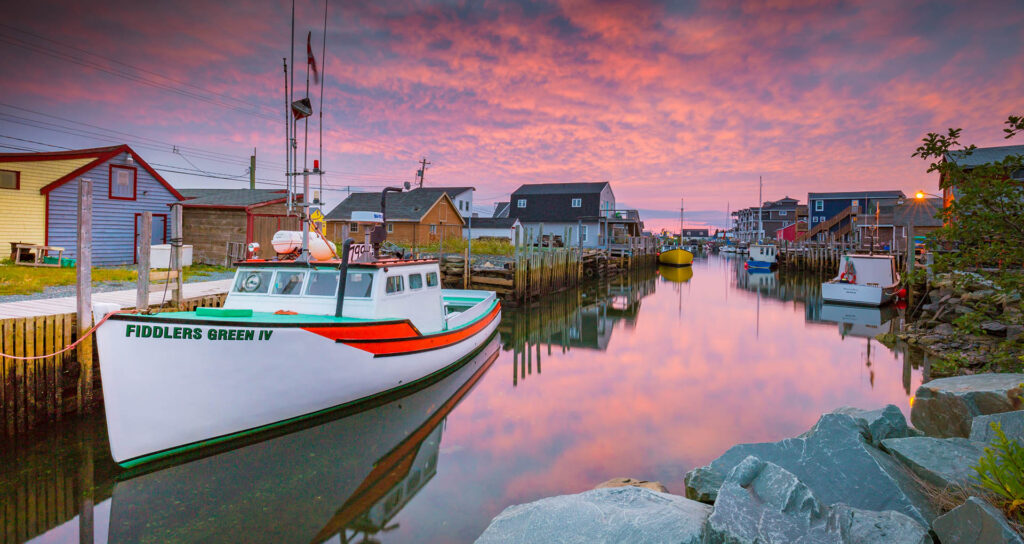 Pros: Halifax is excellent for nature lovers. It has beautiful views of the Atlantic ocean, lighthouses, spring hills, provincial parks, hiking trails, public beaches, and the cape Breton highlands. Cabot Trail, Lunenberg, and the Halifax Harbour highlight its natural beauty, with much natural greenery in the city core. Although it is laid back, it boasts many activities, and has a very active community. Although Halifax is a massive city, its crime rate is among the lowest in Canada. Halifax also offers excellent higher education options, as it is home to five universities, namely Dalhousie University, the University of King's College, Mount Saint Vincent University (MSVU), NSCAD (Nova Scotia College of Art and Design), and Saint Mary's University (SMU).
Cons: Although housing is cheap in Halifax, everyday essentials like groceries and gas are expensive. Residents are also rallying for an increase in the minimum wage. There are not many jobs available, and many are seasonal or temporary. Nova Scotia is not the best hub for travelling on a budget, as the airport has limited direct flights to Europe. Halifax residents also pay the highest income tax in the country.
Cost of Living: Family of four estimated monthly costs are $4,432.08 without rent. A single person estimated monthly costs are $1,243.96 without rent. Halifax is 5.75% less expensive than Toronto (without rent). Rent in Halifax is, on average, 28.43% lower than in Toronto.
Average cost of rent (bachelor): $1,435 (2022)
Average cost of rent (1 bdrm): $1,600.17 (2022)
Average cost of rent (2 bdrm): $2,080 (2022)
Average cost of rent (3 bdrm): $2,578.33 (2022)
Public Transportation: Halifax's public bus system is a great way to get around the city for cheap, but it is focused on the city limits and commutes for workers. A car will be needed for adventuring outside of the city. It is home to a growing network of sidewalks, bikeways, and multi-use pathways. Walk score 63.
Arts & Culture: There are always festivals and events happening in the summer, especially at Barrington. You should hit the boardwalk in the summer for the Busker Festival. Watersports and fishing are popular activities in Halifax. Point Pleasant Park is the city's largest park area, where you can find forest hiking trails, historic ruins, and amazing beach views. It is a popular place for picnics, dog walking, and jogging. Other activities include visiting the Pier 21 Immigration Museum, shopping at the Halifax Seaport Market, going ice skating on the Oval, theatre shows and musicals, a variety of bars and clubs downtown, and day trips to places like the famed Peggy's Cove Lighthouse.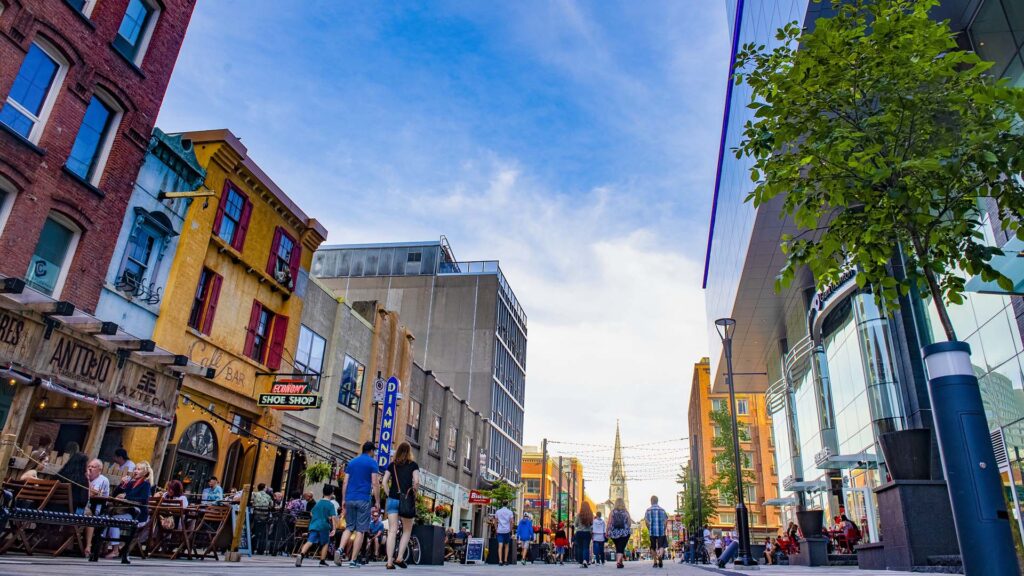 Pre-Arrival
Who to contact to secure housing and migration support: YMCA of Hali/Dartmouth.
Tel: +1 (902) 220-5200
Email: Ukraine.support@halifax.ymca.ca
Jobs: TBD
Arrival
Airport: Halifax Stanfield International Airport (YHZ)
First Touch-Point: YMCA of Greater Halifax Dartmouth has a kiosk at arrivals at the airport.
First 1-2 Weeks
Temporary Accommodations and Social Services:
SIN card, health card, bank account, doctor, school, childcare/daycare, community, language, transportation, etc.
YMCA of Greater Halifax Dartmouth
Settlement
WELCOME/INFO PACKS:
Accommodations (longer term), Jobs, Childcare, Education, Language Support, etc.