Profile
Total Population: ~4,291,732
% of Ukrainian Population: 1.1% of Ukrainians out of total population (eleventh highest concentration in Canada)
Climate: Montreal is classified as a humid continental climate. Summers are usually warm and humid with an average temperature of 26-27°C in July. On the other hand, winters are cold, snowy, windy, icy and long. While the air temperature does not fall below -30°C, the wind chill often makes it feel colder. Temperatures are usually mild when it snows, and this is the best time to go out and experience skiing, snowboarding, sleighing and other outdoor activities.
Language: Both English and French are primary languages.
Known For: Montreal is a North American city that retains a European flair. It is located in the predominantly French-speaking province of Quebec. It is a major industrial center, commercial and financial metropolis, railway and maritime bridgehead. Montrealers always poll higher than other Canadians on the 'liberal' side of the ledger. Individuals and families who want to try something different in a cosmopolitan, multilingual city may consider Montreal as an immigration destination. It is also a popular destination for international students, as many world-renowned universities, such as McGill University, are located here.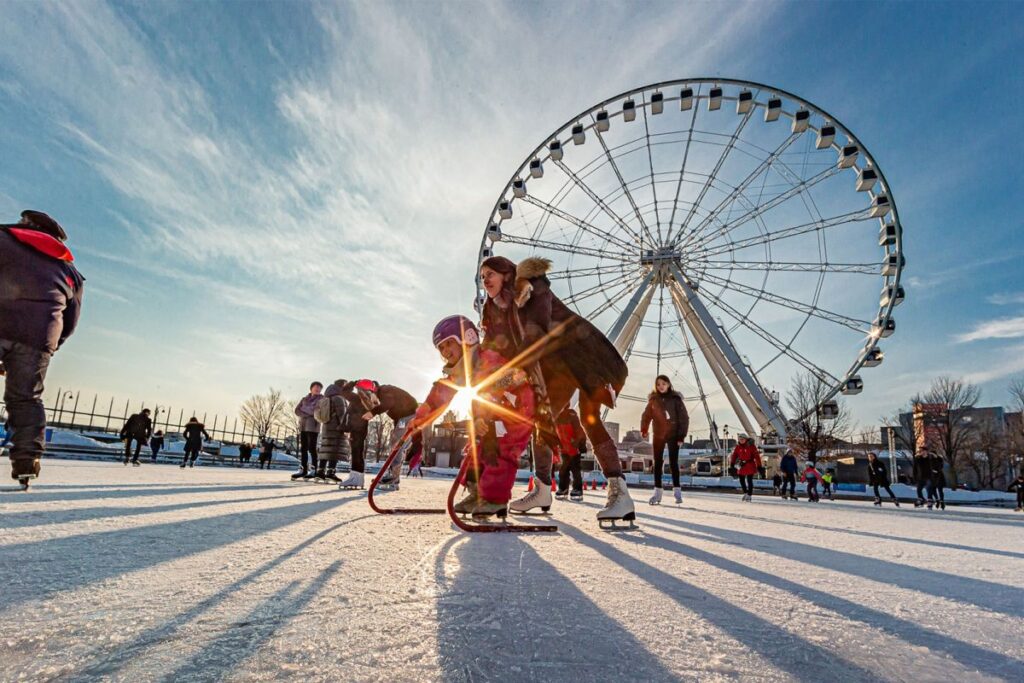 Pros: Montreal is a vibrant multicultural province, and it has a more European feel than a standard North American city. It is a sprawling, hilly city of cosmopolitan neighbourhoods, each with its own character and history. The city has an incredible night life, where some bars don't close until 6AM. There are entire streets and neighbourhoods dedicated to restaurants, clubs and music venues. It is also a very bicycle-friendly city.
Cons: Montreal is host to cruel, long, snowy and hard winters. Public transportation is often unreliable. The city's bus fleet is getting older, so roughly 25 percent of busses are under repair at any given time. The city also experiences high road traffic because the roads are often being repaired.
Cost of Living: Family of four estimated monthly costs are $4,250.36 without rent. A single person estimated monthly costs are $1,152.52 without rent. Montreal is 6.28% less expensive than Toronto (without rent). Rent in Montreal is, on average, 34.74% lower than in Toronto. Learn more.
Average cost of rent (bachelor): $1,111 (2022)
Average cost of rent (1 bdrm): $1,450 (2022)
Average cost of rent (2 bdrm): $1,960 (2022)
Average cost of rent (3 bdrm): $2,501.26 (2022)
Public Transportation: Montreal is very accessible on foot, by bike, subway or bus. Public transportation can be unreliable because the city's bus fleet is getting older, so roughly 25% of busses are under repair at any given time.
Arts & Culture: With two world-class university art programs, Montreal attracts more than its fair share of budding creative types, who usually stay after their studies. Montreal is the arts and festival capital of Canada, with a perpetually packed calendar of music, theatre and art. The city hosts the Montreal International Jazz Festival, the largest jazz festival in the world. Public art and street art abound, with many murals produced during the MURAL Festival.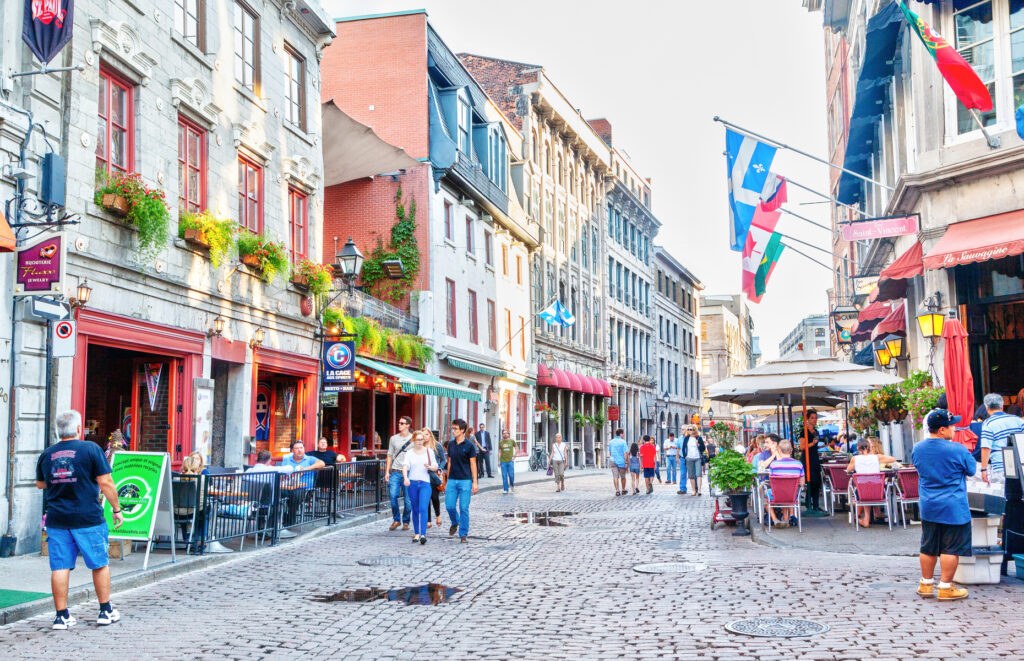 Pre-Arrival
Who to contact to secure housing and migration support: L'Hirondelle
Jobs: L'Hirondelle
Arrival
Airport: Montréal–Trudeau International Airport (YUL)
First Touch-Point:
A special kiosk is set up at Trudeau airport, welcoming new arrivals, Le Centre Social d'aide aux Immigrants (CSAI). They are located at exit door #1 or exit #38, in the arrival hall, on the right side just after the glass doors before going out of the building. Airport staff can also help direct you.
Their operating hours are 1pm-11pm, 7 days/week.
First 1-2 Weeks
Temporary Accommodations:
Le Centre Social d'aide aux Immigrants (CSAI) provides a few days for those who are planning to settle in Quebec.
Sim Card: Provided (plan from Videotron)
Social Services:
SIN card, health card, bank account, doctor, school, childcare/daycare, community, language, transportation, etc.
Le Centre Social d'aide aux Immigrants (CSAI) is providing all social services.
Settlement
WELCOME/INFO PACKS:
Accommodations (longer term), Jobs, Childcare, Education, Language Support, etc.