Profile
Total Population: ~6,313,000
% of Ukrainian Population: 2.7% of Ukrainians out of total population (10th highest concentration in Canada)
Climate: In Toronto, the summers are comfortable; the winters are freezing, snowy, and windy; and it is partly cloudy year round. Over the course of the year, the temperature typically varies from -8 °C to 25 °C and is rarely below -17 °C or above 30 °C.
Language: Predominantly English.
Known For: Toronto has been referred to as the Canadian New York, as it is the economic capital of the country and home to the head offices of many of the largest Canadian companies. Toronto gets ranked consistently among the most livable cities in the world. Toronto is a vibrant city with many cultural communities and a constant flow of events. Often referred to as a "global city", Toronto is home to one of the most diverse populations in the world. Over half of the city's population are considered visible minorities. Throughout the city one can find neighborhoods featuring pockets of immigrants from any corner of the world, from Greektown to Little Italy, and from Chinatown to Little Portugal and Koreatown.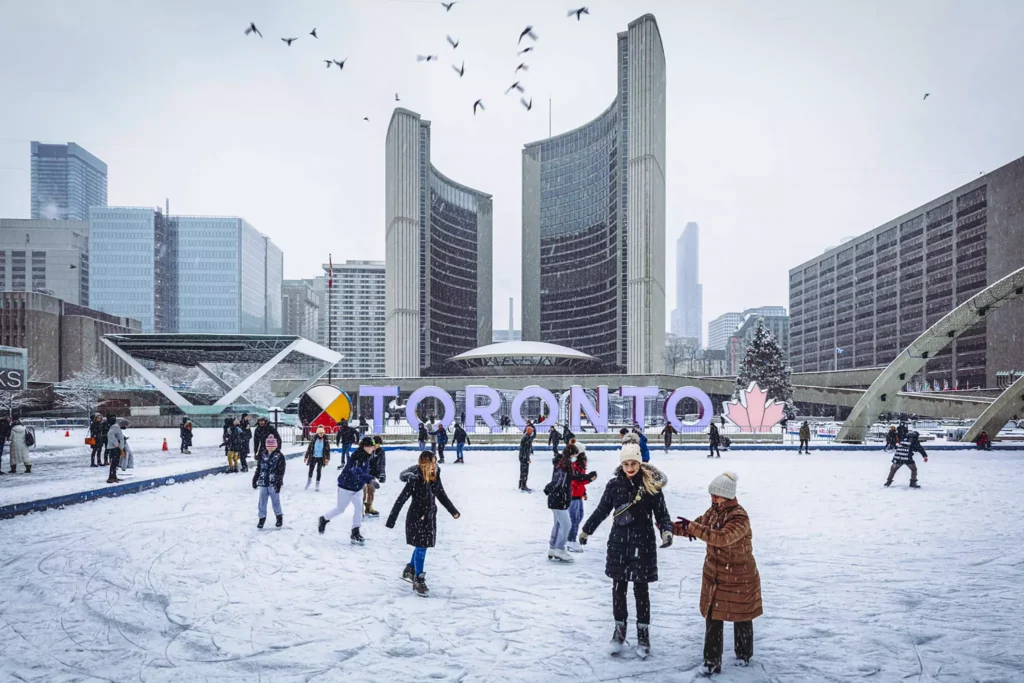 Pros: Toronto is a city of great diversity, with people living in harmony. It has an excellent public transportation system. Toronto is the economic heart of Canada, with the majority of large businesses in the downtown core, which makes moving to Toronto the ideal for many business professionals. The crime rate in Toronto is known for being quite low for a major city. The standard of living in Toronto is above average compared to the rest of Canada.
Cons: It can be very hard for immigrants to find jobs due to high competition and lack of Canadian work experience, as Canadian businesses prioritize local experience over international experience. Toronto has been ranked as having the worst traffic in Canada, and makes most top 10 lists for cities with the worst traffic in the world. Torontonians are not known for being friendly. They are known to be the meanest people in Canada because they are so busy.
Cost of Living: Toronto is the most expensive city to live in in Canada. Family of four estimated monthly costs are $4,801.41 without rent. A single person estimated monthly costs are $1,319.76 without rent. Learn more.
Average cost of rent (bachelor): $1,595 (2022)
Average cost of rent (1 bdrm): $1,949 (2022)
Average cost of rent (2 bdrm): $2,499 (2022)
Average cost of rent (3 bdrm): $3,462.07 (2022)
Public Transportation: There are many ways to get around Toronto. Depending upon where you are, your destination may even be within easy walking distance. Public transport in Toronto is great, as there are a large number of bus routes and subway stops that can take you anywhere you need to go. On an average weekday, the Toronto Transit Commission is responsible for roughly 1.7 million customer journeys on an average weekday. The Toronto Transit Commission, or TTC for short, operates a network of subways, streetcars, buses, and a specialized service, Wheel-Trans, for people who require accessible transportation. Metrolinx GO Transit provides regional public transit service for the Greater Toronto and Hamilton Area.
Arts & Culture: Toronto is internationally known for being an artistic and cultural hub in Canada. According to the Toronto Arts Council, Toronto is home to 93% more artists than any other Canadian city. The same survey found that 70% of Torontonians regularly attend, volunteer, or donate to the city's many artistic and cultural events.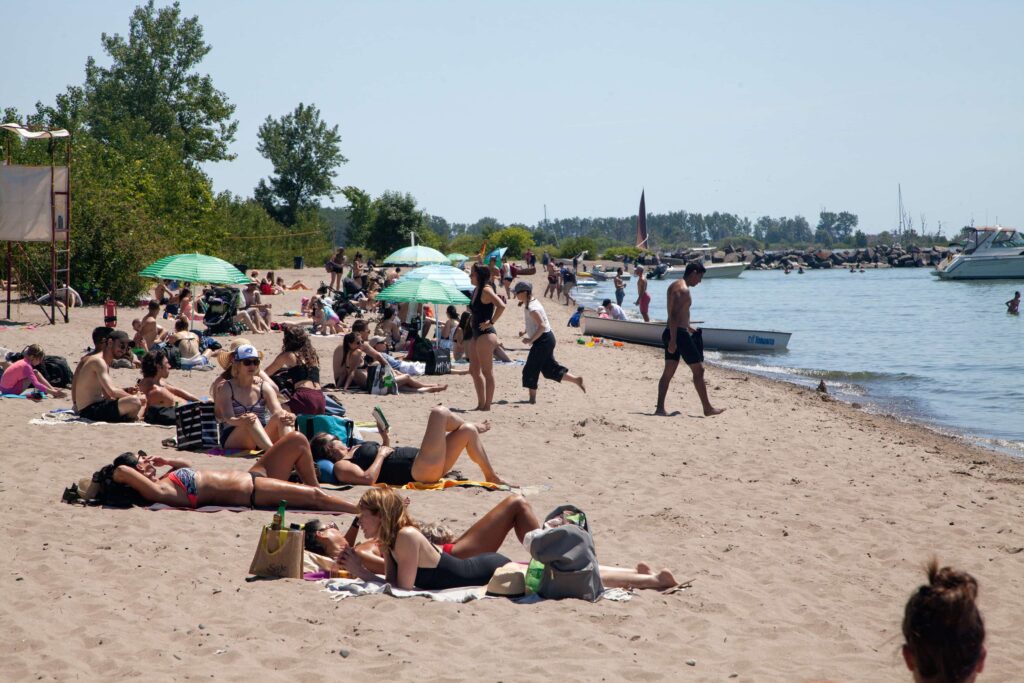 Pre-Arrival
Who to contact to secure housing and migration support:
Jobs: 
Arrival
Airport: Toronto Pearson International Airport (YYZ)
First Touch-Point:
The Red Cross has a reception center at Arrivals. They are just outside the doors once you clear customs, to the right. Hours of operation are 7am-11pm.
Ukrainian Canadian Congress Toronto and Canadian Ukrainian Immigrant Aid Society (CUIAS) Toronto has also been assisting at the airport arrivals area. Hours of operation are 6pm-12am.
First 1-2 Weeks
Temporary Accommodations: COSTI is the lead agency for housing host offers within the GTA.
Sim Card: Provided (by Chatr – 500mb – via The Red Cross' welcome kits)
Social Services:
SIN card, health card, bank account, doctor, school, childcare/daycare, community, language, transportation, etc.
Ontario Council of Agencies Serving Immigrants (OCASI)
Settlement
WELCOME/INFO PACKS:
Accommodations (longer term), Jobs, Childcare, Education, Language Support, etc.
Additional Information
We are partnered with a group of extremely helpful and welcoming Toronto Ukrainian volunteers. They will be able to help you get settled and navigate life in Toronto.
Telegram
Facebook