Profile
Total Population: ~1,135,014 (2021)
% of Ukrainian Population: Around 24,965, or 2.7% of Ukrainians in Canada, live in Ottawa (tenth highest concentration in Canada).
Climate: Ottawa has a semi-continental climate, where winters are significantly colder than other Canadian cities. However, given that the city does not border or sit near a lake, summer temperatures are often higher. During winters, snow depths of 1cm or greater can be seen on 120 days a year.
Language: Both English and French are primary languages.
Known For: The capital of Canada, Ottawa is located in Eastern Ontario on the border with Quebec. Nearly 20% of the city's population is foreign-born. Ottawa is a big city with a small-town feel, with parks and trails for skiing, cycling, and swimming close to the downtown core.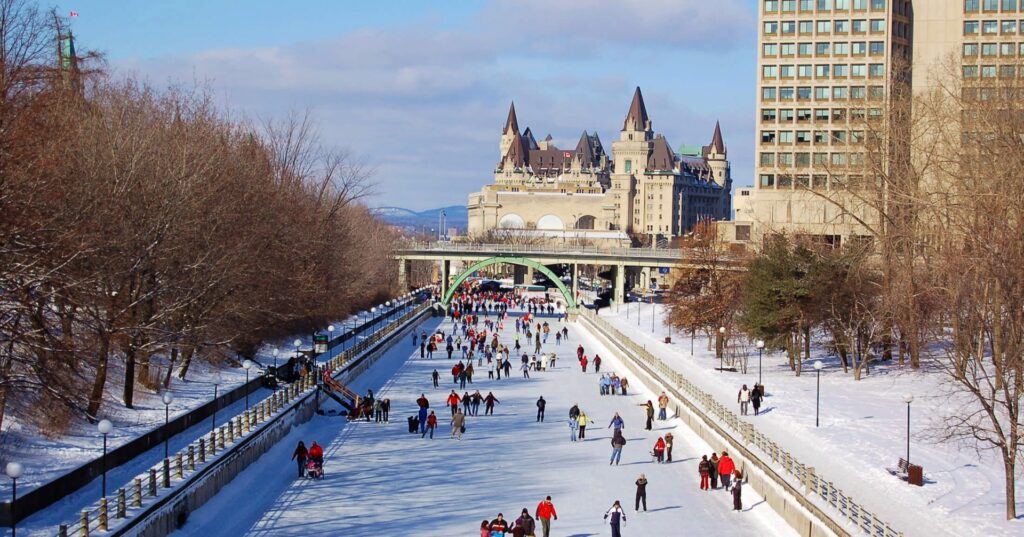 Pros: Immigrants are attracted to the city by a combination of economic opportunity and a high standard of living, as well as friendly, safe communities that make the city a great place to raise a family. Ottawa has one of the most active winter scenes, with many inhabitants skating the Rideau Canal Skateway (a UNESCO World Heritage Site) to commute to work, or celebrating the free Canadian winter fun at Winterlude festival. There is a major festival every month in Ottawa, for a wide range of interests. Ottawa also has more scientists, engineers and PhD's per capita than any other city in Canada. As the seat of the federal government, the public sector accounts for a great deal of employment in Ottawa. The city is also home to a large and growing tech sector. Ottawa has a myriad of high-quality universities, and an excellent public school system. The French Catholic School Board also embrace teaching Ukrainians French as this language skill is great for future employment and education opportunities. The capital region also has one of the lowest crime rates in Canada. Although Ottawa has a rush hour like most urban centers, traffic congestion is lower than what you would find in most other bigger Canadian cities like Toronto and Vancouver.
Cons: French language is required to secure any jobs in government agencies or corporations. While still an active scene, nightlife and the downtown core are more "toned down" and calm than some other metropolitan city centers like Toronto and Vancouver.
Cost of Living: Family of four estimated monthly costs are $4,481.48 without rent. A single person estimated monthly costs are $1,234.05 without rent. Ottawa is 4.38% less expensive than Toronto (without rent.) Rent in Ottawa is, on average, 22.24% lower than in Toronto. Learn more.
Average cost of rent (1 bdrm): $1,688.10 (2022)
Average cost of rent (2 bdrm): $1,870 (2022)
Average cost of rent (3 bdrm): $2,765.38 (2022)
Public Transportation: The country's capital offers many ways to get around, including the O-Train and other service types, such as Shopper – free weekly trips to and from the mall for rural Ottawa communities. Ottawa also has an excellent bus network, with buses almost always on time, and access to everywhere in the city. It is recommended to get a reloadable Ottawa bus card, and to download the OC Transpo app, which allows you to check on the schedule and location of busses in real-time.
Arts & Culture: Between the monthly festivals and the myriad of spaces for hiking and other outdoor activities, residents never run out of fun things to do. Winterlude festival, which takes place the first three weekends of February each year, makes for an active and social winter. The Ottawa Jazz Festival is an annual music festival held since 1980, which takes place in late June. The festival hosts known artists from Canada and from all over the world, and is known as one of the greatest and leading jazz festivals in Canada. Ottawa Bluesfest is an annual outdoor music festival that takes place each July in downtown Ottawa, and has increasingly showcased genres outside of blues over the years. Ottawa is also considered the museum capital of Canada. There are nearly a dozen museums in the city centre that feature every topic you can think of. One of the oldest and largest public markets in the country, ByWard Market is packed with indoor and outdoor vendors. The area is a genuine shoppers paradise and boasts a multitude of great restaurants nearby.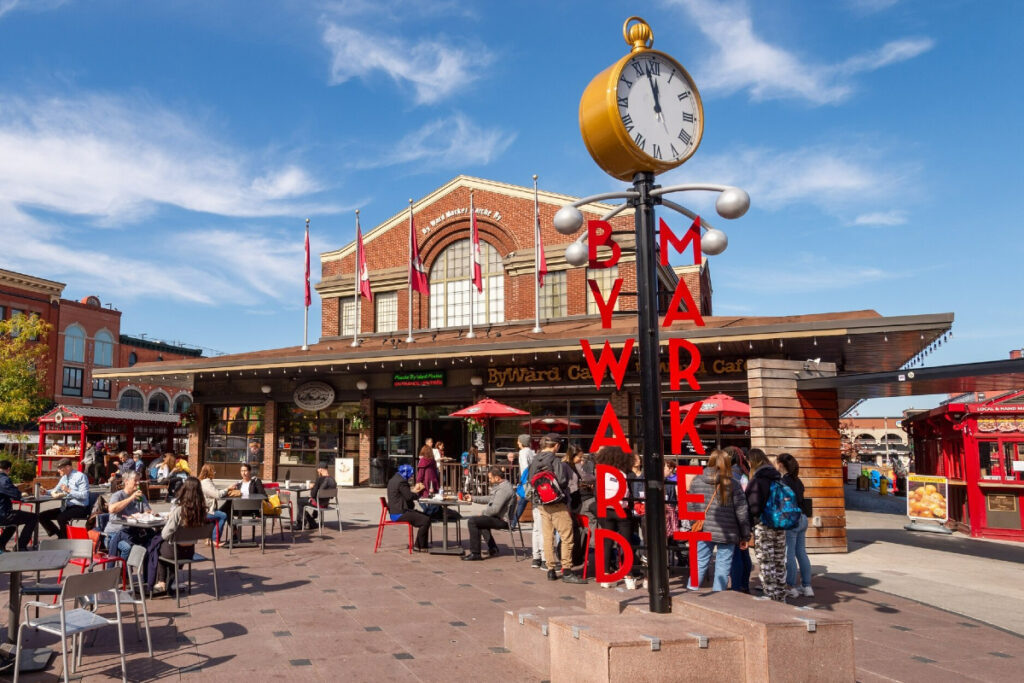 Pre-Arrival
Who to contact to secure housing and migration support:
Ukrainian Intake Form – This form is to formalize the intake process for Ukrainian's looking to resettle in Canada through Ukrainian Diaspora Support Canada's program.
You can also reach out to United Settlement Helpers Ottawa.
Jobs:
World Skills Employment Centre (WSEC)
Getting to Work in Ottawa Guide
Arrival
Airport: Ottawa/Macdonald–Cartier International Airport (YOW)
First Touch-Point: TBD
First 1-2 Weeks
Temporary Accommodations: TBD
Sim Card: TBD
Social Services:
SIN card, health card, bank account, doctor, school, childcare/daycare, community, language, transportation, etc.
Ottawa Community Immigrant Services Organization (OCISO) is providing settlement and integration services.
List of other Ottawa Settlement Agencies
Settlement
WELCOME/INFO PACKS:
Accommodations (longer term), Jobs, Childcare, Education, Language Support, etc.
Additional Information
Ukrainian Intake Form
This form is to formalize the intake process for Ukrainian's looking to resettle in Canada through Ukrainian Diaspora Support Canada's program.