Profile
Total Population: ~69,789 (2021)
% of Ukrainian Population: Minimal before the war; larger Ukrainian community post-war
Climate: In St. Albert, the summers are long, comfortable, and partly cloudy, while the winters are freezing, snowy, windy, and mostly cloudy. Generally, it is cold and temperate in St. Albert, with average temperature at 3.1 °C. It also has a significant amount of rainfall during the year.
Language: Predominantly English.
Known For: St. Albert is a small community on the Sturgeon River, just a 10-minute drive from Edmonton. It has tree-lined streets, excellent schools as well as low crime and unemployment rates. St. Albert offers a variety of events, programs, activities, and venues to keep a family active. It was originally settled as a Métis community, and is now the second-largest city in the Edmonton Metropolitan Region.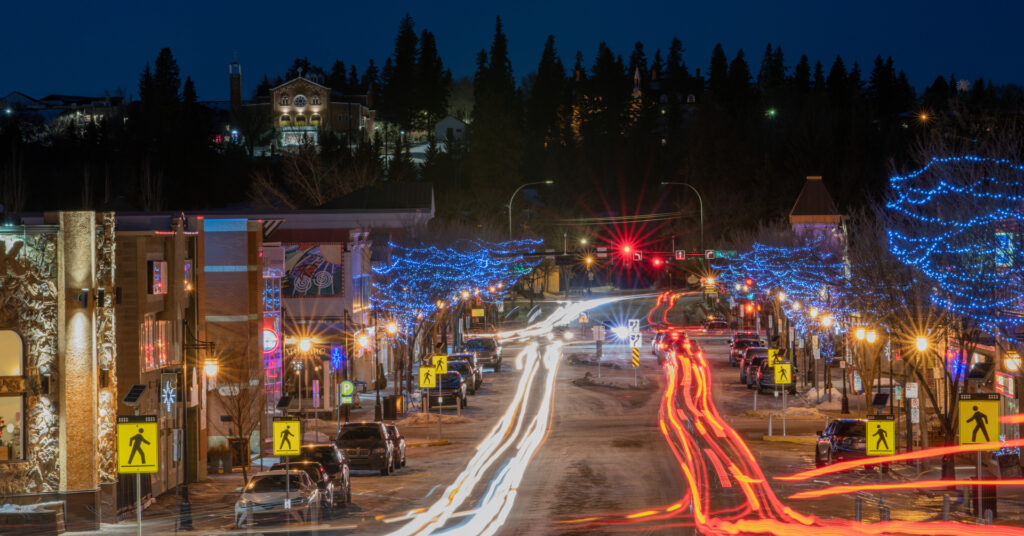 Pros: Settling in St. Albert would be a great lower-cost option for those who can commute to Edmonton for work. The community is incredibly welcoming and supportive. Families have shared their garden spaces with Ukrainians. People with young children of elementary school age will be well supported by the schools in this area. Those with very little English can settle here, as they will be provided with language learning resources.
Cons: St. Albert is a smaller community, so there are not as many jobs available in the area. The weather in this northern community is extreme with excessive seasonal temperatures. Temperatures can reach as low as -40°C in the winter months. Thunderstorms and hailstorms are common occurrences.
Cost of Living: $2,854/month for a single person who rents. It is 9% lower than the Alberta average.
Apartment vacancy rate: 4% (2021)
Average cost of rent (1 bdrm): $1,323 (2022)
Average cost of rent (2 bdrm): $1,400 (2022)
Average cost of rent (3 bdrm): $1,600 (2022)
Public Transportation: St. Albert Transit provides optimal, affordable, and accessible service to its customers for travel within St. Albert and to key destinations in nearby Edmonton.
Arts & Culture: St. Albert is known for its rich history, wide array of arts, botanical arts, nature and vibrant culture. The city began a public art collection called 'Art in Public Spaces' in the 1970s and it now includes over 300 unique pieces in its collection in a variety of mediums including pottery, painting, sculpture and fiber arts. Most of these pieces are on display throughout St. Albert's civic buildings and spaces. Local, regional, national and international artists are represented in the collection. The community enjoys artisan tours and events, craft shows and festivals, farmers markets, gallery and studio tours, multicultural festivals, music festivals, arts festivals, public art tours, and seasonal celebrations.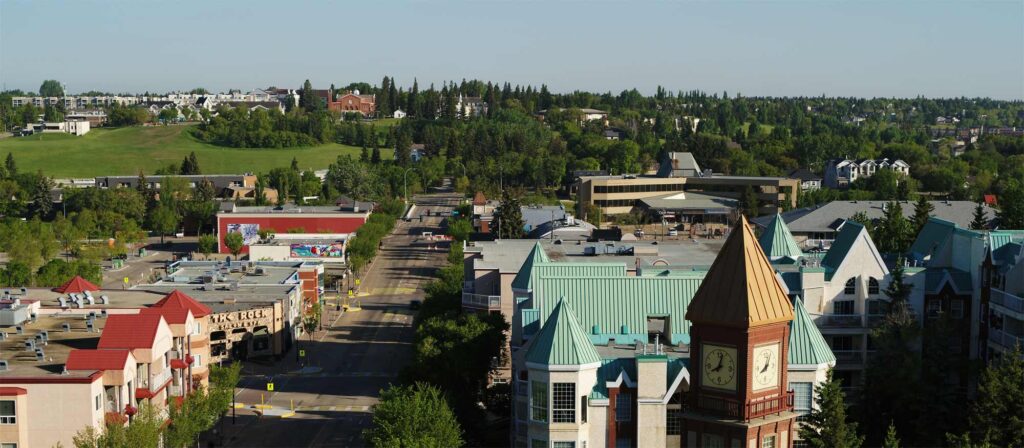 Pre-Arrival
Who to contact to secure housing and migration support: St. Albert Hosts Ukrainians (CUAET) 2022
For hosts, email: helpers@stalbertfurthered.com
Jobs: St. Albert Further Education Newcomer Connection in St. Albert can provide help with job search assistance.
Contact Muna Haider Abdulhussain for assistance.
Phone: 780-460-2236
Email: helpers@stalbertfurthered.com
Facebook
Arrival
Airport: Edmonton International Airport (YEG)
First Touch-Point: There is welcome area set up at arrivals. Hours are 7am-11pm.
First 1-2 Weeks
Temporary Accommodations: There are local hotels providing free stays of up to 3 weeks.
Sim Card: Provided
Social Services:
SIN card, health card, bank account, doctor, school, childcare/daycare, community, language, transportation, etc.
Settlement
WELCOME/INFO PACKS:
Accommodations (longer term), Jobs, Childcare, Education, Language Support, etc.
Additional Information
Additional Guide Resource for Calgary and Edmonton (English only)