Profile
Total Population: ~212,579
Climate: The climate of St. John's is moderately continental, characterized by short and comfortable summers, and winters that are long, freezing, snowy, and windy. It is partly cloudy year round.. The average temperature of the coldest month (February) is of -4.5°C, that of the warmest month (August) is of 16.5°C.
Language: Predominantly English
Known For: St. John's is located on the island of Newfoundland and serves as the provincial capital of Newfoundland and Labrador. The city is host to Canada's largest port by tonnage, and much of the population is found in coastal fishing villages. While the fish stocks themselves have depleted, the influence of this culture remains. Newfoundland has very strong communities and a strong provincial identity built during the time when it was an independent dominion. The outgoing and friendly nature of Newfoundlanders makes them well-liked across Canada. The city is also famous for having the happiest people in Canada.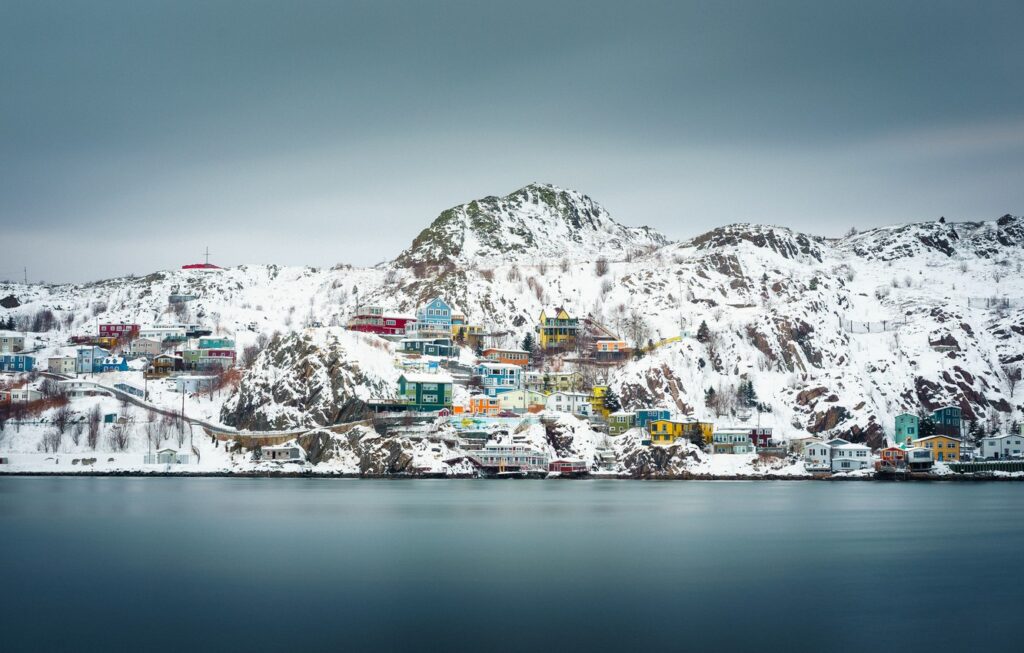 Pros: St. John's is surrounded by flowing rivers and valleys that provide a scenic escape from the hustle and bustle of the city. The city has one of the lowest real estate prices in Canada. It also has a very friendly population, and the vibrant, tight-knit communities that make up the city are welcoming towards immigrants and tourists. It has a significantly lower crime rate than most Canadian cities. The provincial government is working to help newly arrived internationally trained Ukrainian health-care professionals become licensed.
Cons: Due to the decline of the fishing industry, and the coronavirus, the region recorded the second-highest unemployment rate in Canada in 2019, with the current rate 5.3% higher than the national unemployment average of 5.7%. As a result, St John's and other cities within Newfoundland have been experiencing a decline in the general population for several years. Although St John's has one of the most extensive transport systems, it is one of the most expensive in Canada.
Cost of Living: Family of four estimated monthly costs are $4,460.29 without rent. A single person estimated monthly costs are $1,275.68 without rent. St. John's is 1.27% less expensive than Toronto (without rent). Rent in St. John's is, on average, 57% lower than in Toronto.
Average cost of rent (bachelor): $750 (2022)
Average cost of rent (1 bdrm): $835 (2022)
Average cost of rent (2 bdrm): $935 (2022)
Average cost of rent (3 bdrm): $1,475.00 (2022)
Public Transportation: The public transport bus system in the city is one of the oldest in Canada, having been continuously inhabited for more than 500 years. There are routes for local buses and ferries for easy movement between the islands in the area. Walk score 78, transit score 40, bike score 25 (2022).
Arts & Culture: Many residents of St John's are laidback and live a quiet and reserved lifestyle, but city has many cultural and entertainment centers and activities and is known throughout Canada for its fantastic nightlife. George Street is also renowned for its nightlife, overall party-like atmosphere, and music festivals. Residents and tourists often enjoy live music sessions, open theatres, and crafts sessions.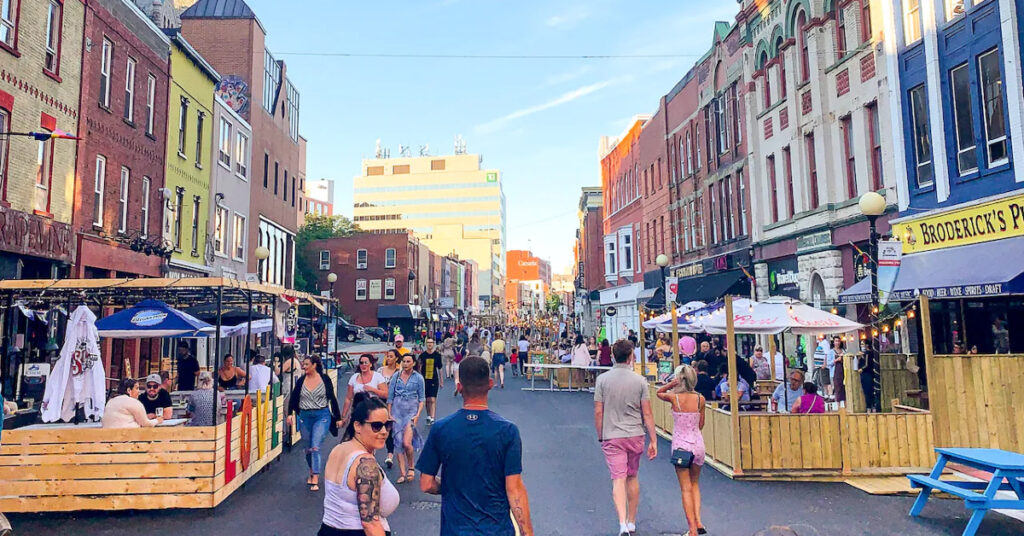 Pre-Arrival
Who to contact to secure housing and migration support: Newfoundland provincial government
Jobs: Association for New Canadians Newfoundland (ANCNL)
Arrival
Airport: St. John's International Airport (YYT)
First Touch-Point: If Newfoundland provincial government has been contacted in advance to inform them of arrival, they will send someone to the airport to meet arriving Ukrainians, and have the first settlement supports already in place.
Association for New Canadians Newfoundland (ANCNL) can be contacted by people arriving without that initial contact.
Email: ukraine@ancnl.ca
Call toll-free (from anywhere in the world): 1-833-743-1667.
Local call: 709-325-0881
ANCNL has also left cards in the arrivals area at the airport with their contact information.