Profile
Total Population: ~833,000
% of Ukrainian Population: 14% of Ukrainians out of total population (second highest concentration in Canada).
Climate: Winnipeg is known for its long and cold winters, which have earned it the nickname "Winterpeg". The upside, however, is that summers in Winnipeg are quite warm. Winnipeg experiences a continental climate characterized by four distinct seasons. Average temperatures range between -12°C in the winter months to +26°C in the summertime.
Language: Predominantly English.
Known For: The capital of Manitoba, and home to over half of its residents, Winnipeg is located very close to the geographic center of North America. As the provincial capital and Canada's eighth-largest city, the city is home to both government administration and major commercial offices.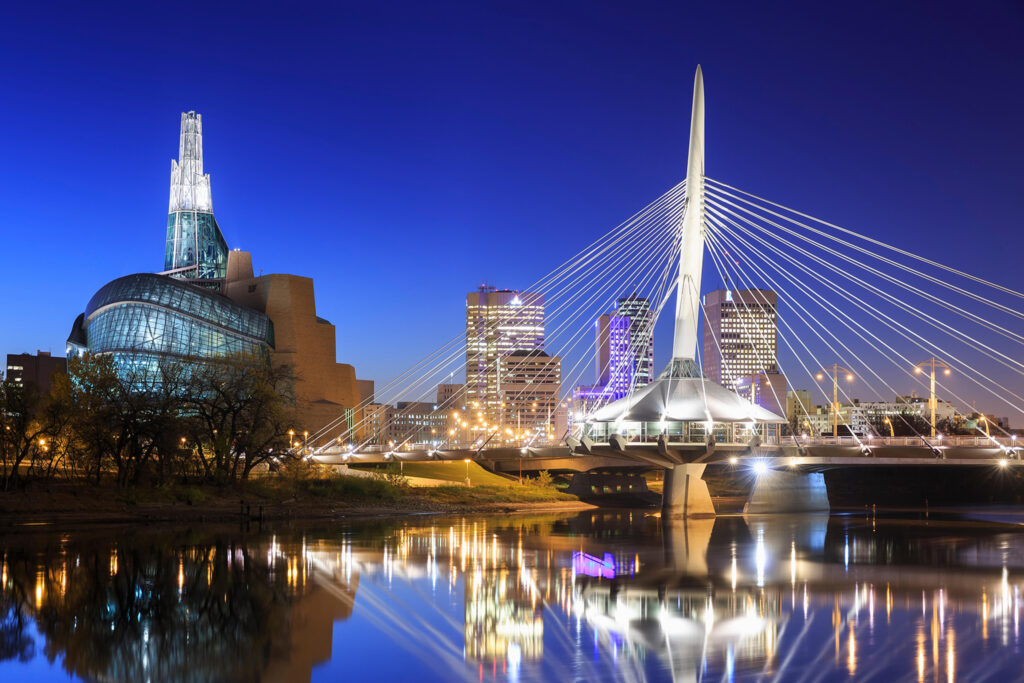 Pros: Winnipeg is a city where one can enjoy the comforts of a big city on a budget, as it is one of the most affordable cities in the world. It is one of the most affordable of major Canadian housing markets in the country. There are also abundant employment opportunities in the city, with high employment opportunities in healthcare and construction industries. The city also has a rapidly developing IT industry. Winnipeg is a melting pot of diverse cultures across Canada and other parts of the world, earning the reputation of the cultural capital of Manitoba. Winnipeg is also famous for its love of Arts. The city hosts the oldest public art gallery in Western Canada and the oldest ballet company in Canada. The city also has a very vibrant sports culture, and is home to several professional hockey, football, and baseball teams. Winnipeg boasts a very effective and efficient healthcare system, known for the ease with which residents can gain access to primary healthcare and emergency services. Education is also excellent in Winnipeg. The University of Winnipeg has one of the lowest tuition rates for universities in Canada. Alongside the University of Manitoba, Winnipeg University and the Red River College offer quality, world-class programs in different fields made quite affordable for prospective students.
Cons: Although residents now feel safer in their communities due to a drop in violent crime, Winnipeg is still considered one of the most crime-infested cities in Canada. In addition, residents have complained of growing meth and property theft problems. Winnipeg has a deficient public transport system. Winnipeg can be a city of extremes where the weather is concerned. Winter can be very severe in the city, so moving to the city requires investing more in winter gear, with insulated boots being a must. You must also get winter tires for your vehicle.
Cost of Living: Family of four estimated monthly costs are $4,168.41 without rent. A single person estimated monthly costs are $1,161.93 without rent. Winnipeg is 8.26% less expensive than Toronto (without rent). Rent in Winnipeg is, on average, 45.81% lower than in Toronto. More info.
Apartment vacancy rate: 5% (2021).
Average cost of rent (bachelor): $875 (2022)
Average cost of rent (1 bdrm): $1,125 (2022)
Average cost of rent (2 bdrm): $1,375 (2022)
Average cost of rent (3 bdrm): $1,740.53 (2022)
Public Transportation: You should consider moving with your private transport to Winnipeg because the city's public transport infrastructure has been in a state of neglect for several years. The main routes have good coverage, but the newly developed areas have very little or no bus routes.
Arts & Culture: The city is home to a thriving artistic community. For the more traditional arts, one can enjoy the Royal Winnipeg Ballet, the Winnipeg Art Gallery, or the Winnipeg Symphony Orchestra. Summer is a time of many festivals in Winnipeg, celebrating the arts and cultural communities. The city is home to the Winnipeg Fringe Theatre Festival, the second largest in North America (the largest is found in Edmonton, Alberta) as well as popular jazz and folk music festivals. During the warmer seasons, Winnipeggers take advantage of the abundant recreational opportunities provided by the red river and nearby lakes. There are also playgrounds for children, golf courses, skating rinks, fitness centres, and specialized sporting clubs such as Archery, kiteboarding, basketball, and soccer. Winnipeg offers numerous tourist spots and attractions such as the Assiniboine Park Zoo with an iconic and unique polar bear exhibit. The Park Zoo allows visitors to walk beneath the sea via an underwater tunnel with the breathtaking opportunity of seeing sea creatures swimming above. Winnipeg also boasts of the Canadian Museum for Human Rights with special features for outlining major turning points in human history and landmarks of our evolutionary and technological progress through time.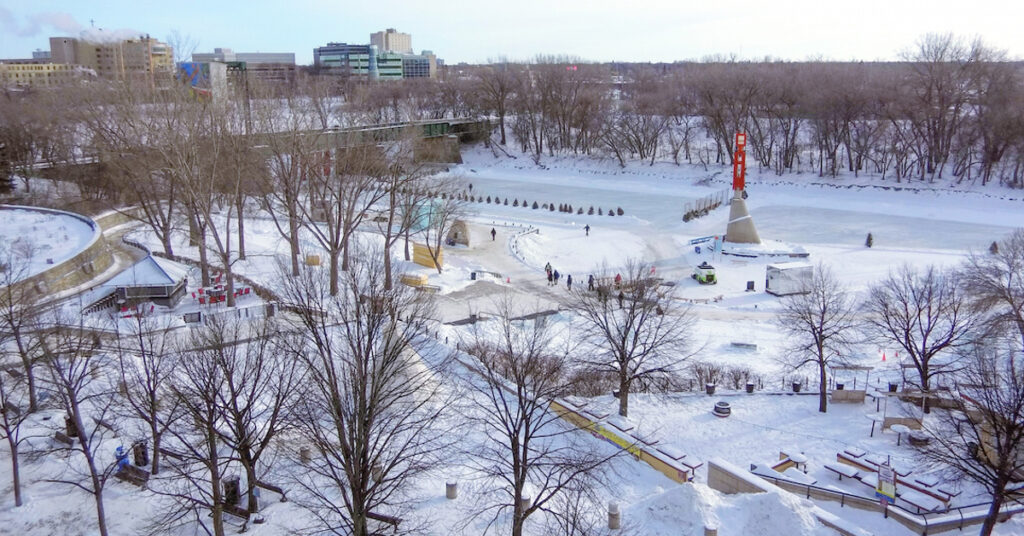 Pre-Arrival
Who to contact to secure housing and migration support: Materials to review in advance can be found on the Manitoba Starts website.
This employment organization has many educational video recordings that will help you get a head start.
The Arrival Advisor App is another great resource.
Jobs:
Manitoba Starts' job posting page lists available jobs. The green tab on the left is for positions wherein employers have expressed that they are specifically looking to hire Ukrainians. It is best to reach out to employers directly. In some cases they will agree to conduct a virtual interview.
Economic Development Winnipeg is leveraging its existing Job Connections Portal to connect Ukrainian nationals looking for temporary or permanent jobs with employers in Manitoba.
Arrival
Airport: Winnipeg Richardson International Airport (YWG)
First Touch-Point:
There is a Ukrainian welcome desk hosted by the Ukrainian Canadian Congress located at the airport. Newcomers are given an info package from the Ukrainian Canadian community.
From there Ukrainians take a free bus to the Best Western Airport hotel via Manitoba Operation Blue Skies.
First 1-2 Weeks
Temporary Accommodations:
For those without friends, family or a host to stay with, there are hotels available for temporary stays. If quarantine is required, this will be arranged.
Sim Card: Provided
Social Services:
SIN card, health card, bank account, doctor, school, childcare/daycare, community, language, transportation, etc.
At the main hotel there is a reception center. People with accommodations with friends, family or a host are still also to access these services. A number of services are available to help with:
health cards
medical care
federal benefit applications
provincial benefit financial assistance (TAP – Temporary Assistance Program), which is financial support for up to 6 months
mental health
orientations and general information
employment assessments
housing
Settlement
WELCOME/INFO PACKS:
Accommodations (longer term), Jobs, Childcare, Education, Language Support, etc.
Additional Information
Manitoba Association of Newcomer Serving Organizations (MANSO) has compiled this list of resources and supports for the Ukrainian-Canadian community.
Canadian Mental Health Association of Manitoba and Winnipeg
New Parent Guides: How do I register my child in school? (UKRAINIAN / ENGLISH)