Profile
Total Population: ~812,528
% of Ukrainian Population: 3.6% of Ukrainians out of total population (eight highest concentration in Canada)
Climate: Generally, it is cold and temperate in Hamilton. There is significant rainfall throughout the year, and even the driest month, February, still has a lot of rainfall. The average annual temperature is 8.9°C. With an average of 22.2°C, July is the warmest month. In January, the average temperature is -4.7 °C, which is the lowest average temperature of the whole year.
Language: Predominantly English.
Known For: The port city of Hamilton is known for its industrial heritage, unique urban feel, vibrant arts scene, and bustling downtown. Located between Lake Ontario and the Niagara Escarpment, Hamilton offers incredible access to nature trails, parks, waterfalls, museums, art galleries, and incredible restaurants and shopping experiences. It a 45-minute drive away from Toronto.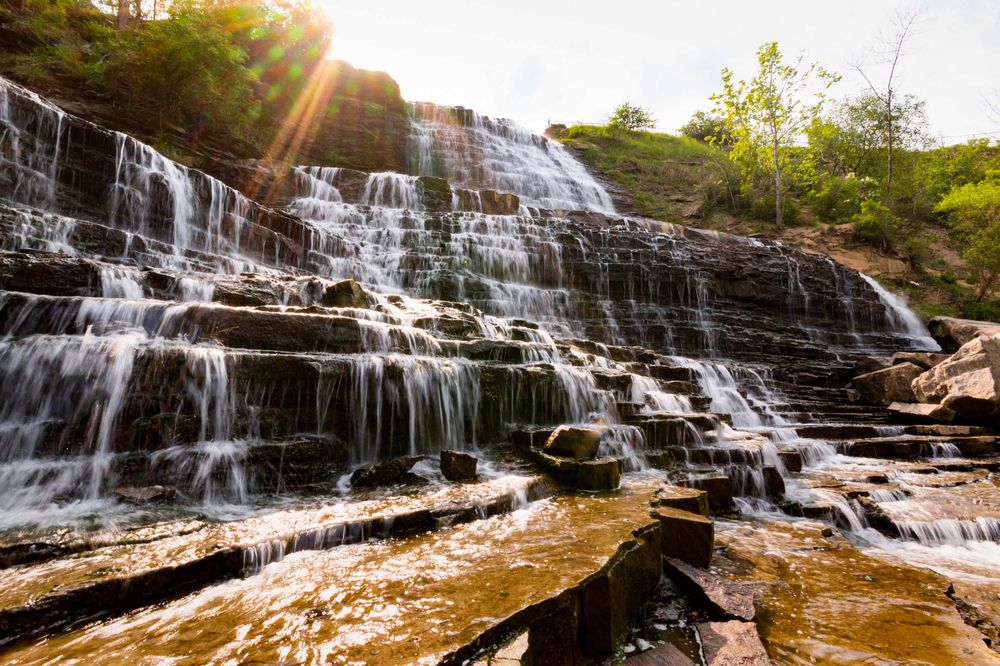 Pros: Hamilton is sometimes referred to as the 'waterfall capital of the world,' as the city has over 140 waterfalls that can be discovered in and around the city. Additionally, Hamilton is home to one of the largest botanical gardens in the whole of Canada. Hamilton also has lots of higher education options, including Mohawk College which is one of the top government-funded colleges in the area, specializing in healthcare and technology. Hamilton is also home to McMaster University which, with its world-renowned medical school, ranks amongst the top one hundred in the world.
Cons: The steel industry and factories in the area have a very adverse effect on the conditions of the roads, so there is often traffic caused by ongoing roadwork. Because the waterfalls around the area a main attraction for tourists, these sites can sometimes be crowded.
Cost of Living: Family of four estimated monthly costs are $4,338.75 without rent. A single person estimated monthly costs are $1,199.89 without rent Hamilton is 7.90% less expensive than Toronto (without rent). Rent in Hamilton is, on average, 25.03% lower than in Toronto. Learn more.
Average cost of rent (bachelor): $1,260 (2022)
Average cost of rent (1 bdrm): $1,525 (2022)
Average cost of rent (2 bdrm): $1,872 (2022)
Average cost of rent (3 bdrm): $2,387.50 (2022)
Public Transportation: There are many ways to get around Hamilton, including on buses and accessible transit.
Arts & Culture: Hamilton is well-loved for its festivals. 'Festival of Friends' is the largest music event in Canada, and it's free. On the second Friday of every month, James Street North is transformed into a friendly street party, showcasing the city's artists, crafters and downtown businesses. Hamilton has a booming music scene, with venues for both big-ticket and intimate concerts. Art can be found in unlikely places and around every corner, with many colourful murals around town. Hamilton is also home to beautiful and thought-provoking public art pieces.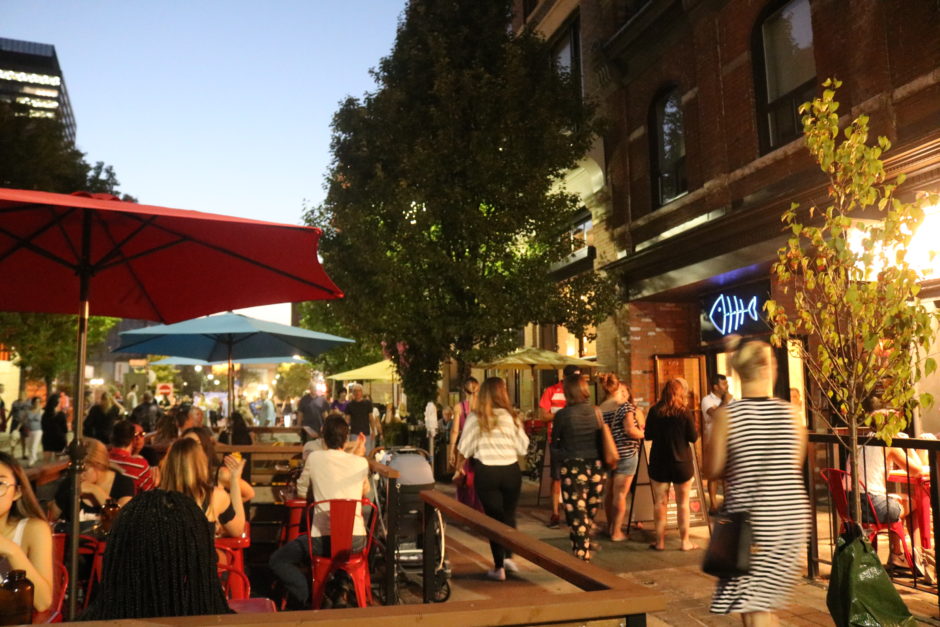 Pre-Arrival
Who to contact to secure housing and migration support: YMCA Hamilton
Jobs: Employment in Ontario
Arrival
Airport: Toronto Pearson International Airport (YYZ)
First Touch-Point:
The Red Cross has a reception center at Arrivals. They are just outside the doors once you clear customs, to the right. Hours of operation are 7am-11pm.
Ukrainian Canadian Congress Toronto and Canadian Ukrainian Immigrant Aid Society (CUIAS) Toronto has also been assisting at the airport arrivals area. Hours of operation are 6pm-12am.
First 1-2 Weeks
Temporary Accommodations:
Newcomers can register with the YMCA for housing. The type of housing provided is temporary (several weeks).
Sim Card: Provided (by Chatr – 500mb – via The Red Cross' welcome kits)
Social Services:
SIN card, health card, bank account, doctor, school, childcare/daycare, community, language, transportation, etc.
The Ukrainian Credit Union, at Barton Street East, as well as Buduchnist Credit Union, at Kenilworth Avenue North, are two Ukrainian language credit unions in Hamilton that provide excellent service and advice for Ukrainian newcomers.
For all other services, visit the City of Hamilton website.
UCC Hamilton has opened a storefront to service those who may need clothing, food, household items and miscellaneous items. They are located at 1252 Barton St E, Hamilton, ON L8H 2V9.
Holy Spirit Ukrainian Catholic Church is operating a storefront as well. They are located at 15 St Olga St, Hamilton, ON L8L 6R3.
Settlement
WELCOME/INFO PACKS:
Accommodations (longer term), Jobs, Childcare, Education, Language Support, etc.
Additional Information
City of Hamilton's Welcome Guide and Info (English Only)